Diploma project together with Alvar Elias Ekhougen 
Tutors: Joakim Skajaa (APP) , Pavlina Lucas (DAV)
This site is in process...
History of earth houses in Norway
Norway has a long history with clay buildings. The oldest and largest house which still stands today is the Skinnarbøl farmhouse in Kongsvinger built in 1813. This house was used by the Swedish royal family as a summerhouse. In recent history there are three periods of earth house construction, the first from 1860 to 1880, the interwar period, predominantly 1925 to 1935 and during rationing after the second world war from 1950 to 1956. During this last period the Norwegian government supported the building with clay by organizing workshops all over the country and giving self-builders financial support through Husbanken. They even had regulations, which improved the quality of built buildings and therefore also their lifespan.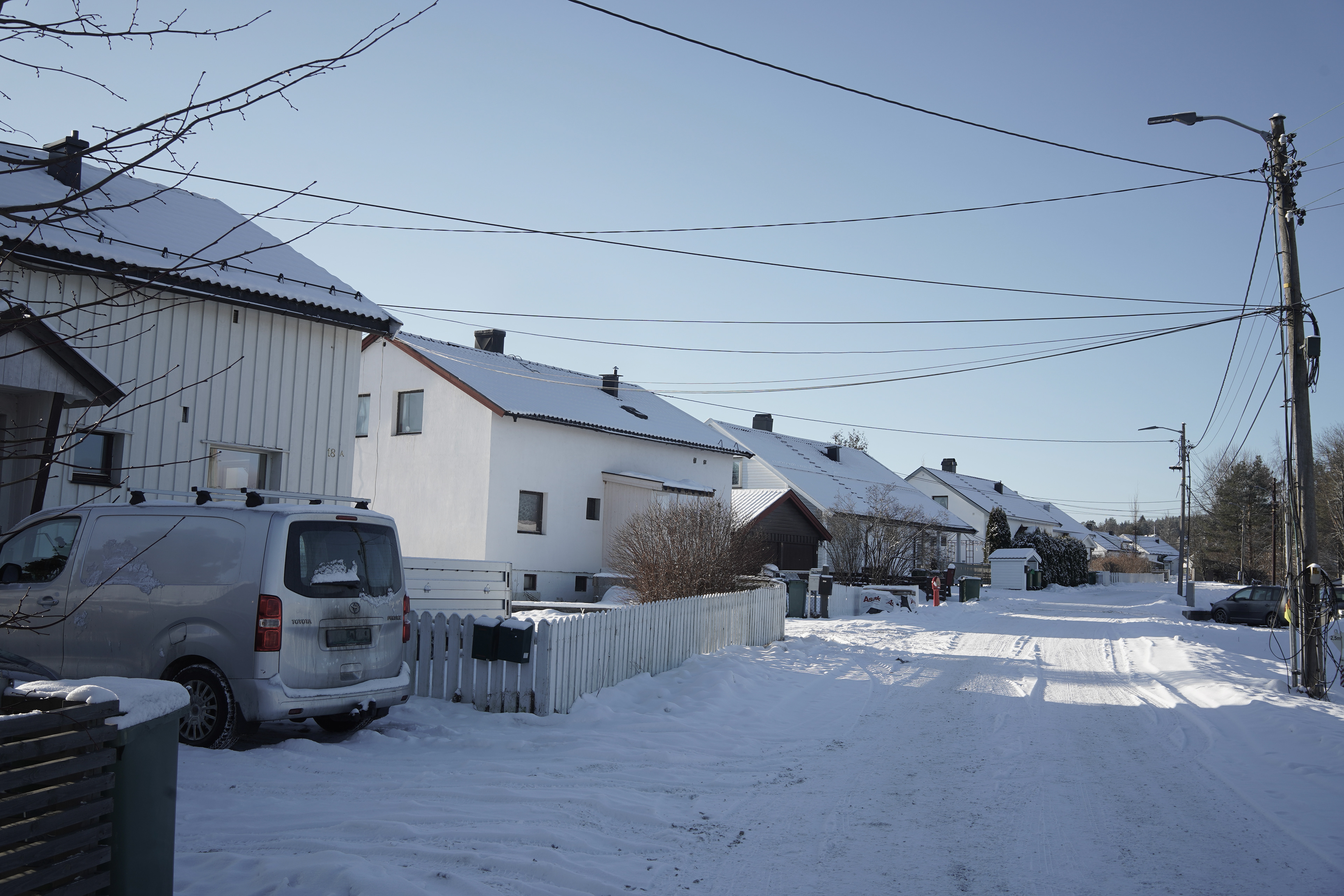 The last building earth was used structurally was in the 1950s. The self-builder culture has disapeard when prefabricated and more easily available, cheaper materials came to market. Today there are a few people working with earth and clay, but mostly just on interior plasters, walls or floor.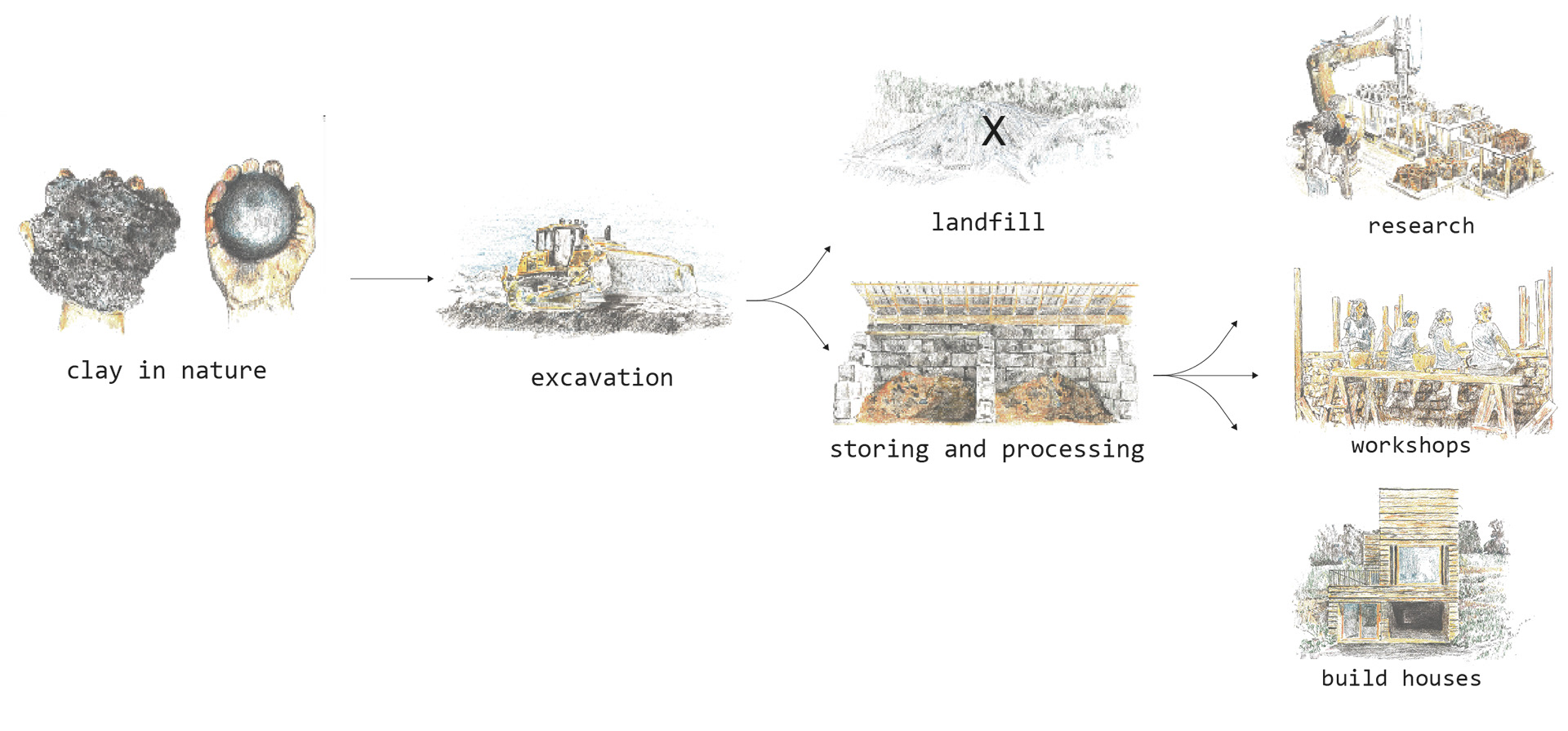 For earth to be a more commonly used building material we see the need of a production hall for earth products, an educational center and contemporary examples. Our vision of Jordhus senteret (an Earth center) is both a knowledge center and a place where already excavated earth (waste) can be stored and processed into prefabricated earth products like rammed earth elements, compressed earth bricks and dry-mixes for clay plaster.
Ås is known for being full of people interested in climate and sustainability which can be a good support for the livelihood of the center. Eastern Norway is the most densely populated part of the country with a majority of construction work happening. Ås is situated strategically between the largest cities of the area, and can therefore easily be accessed by train or car by nearly half the country's population. Laying close to E6, a major highway, it's easy to transport large quantities of materials both to and from the center. The plot is exposed to many people as it lies by a frequently used pedestrian walkway. The clay center will be able to collaborate with nearlaying university NMBU and the institute NIBIO, which have leading researchers in relevant fields.
A prototype of a new industry
Our production center takes its inspiration from farms and its localized approach to industry, being able to make its products from nearby materials and distributing its products to a local market. We believe that the production hall could be a prototype which could be replicated and adapted to other places in Norway.