A theatre in Zilina built under a bridge out of beerboxes, insulated with straw and clay plaster finnish. Workshops were lead by Tom Rijven. This project activated many locals to participate and created a social place out of a place that was not used before.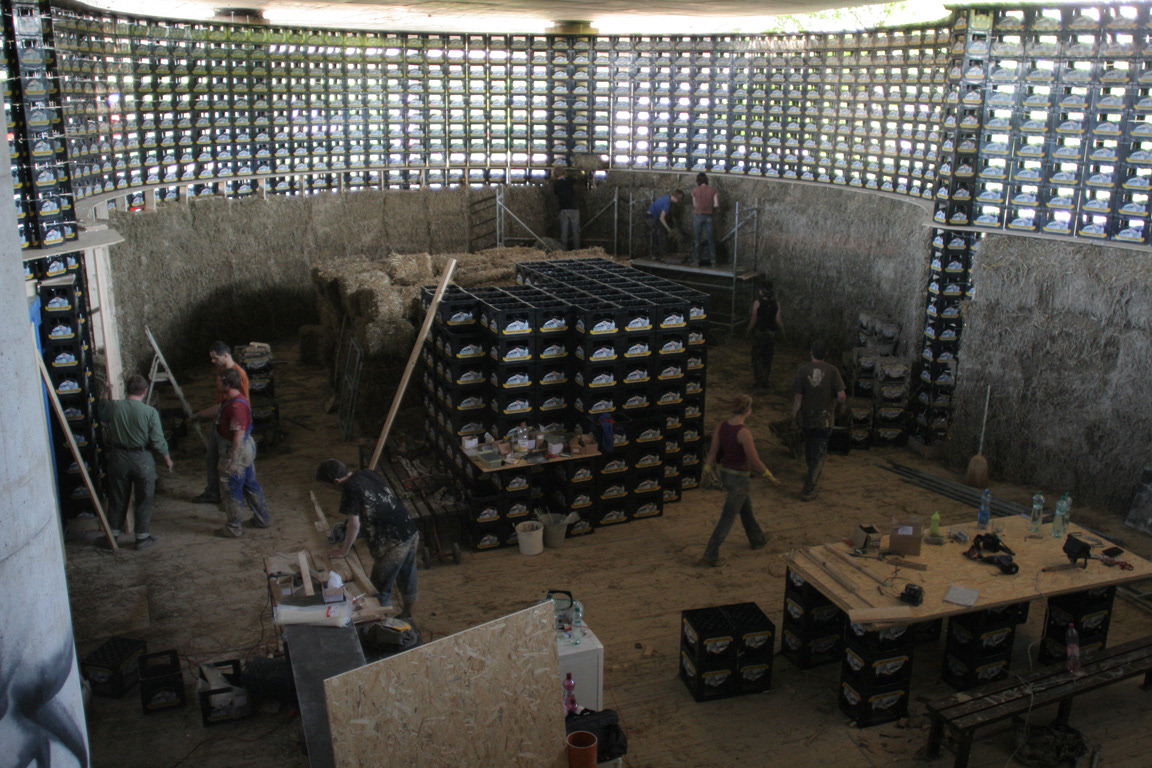 I have tried all kinds of straw-building techniques, from infill, CUT-system, load bearing or straw panel to traditional straw roof.
mounting of Ecococon straw-panels with Small Planet (Lars Keller) at Feldballe Friskole in Denmark by Henning Larsen architects.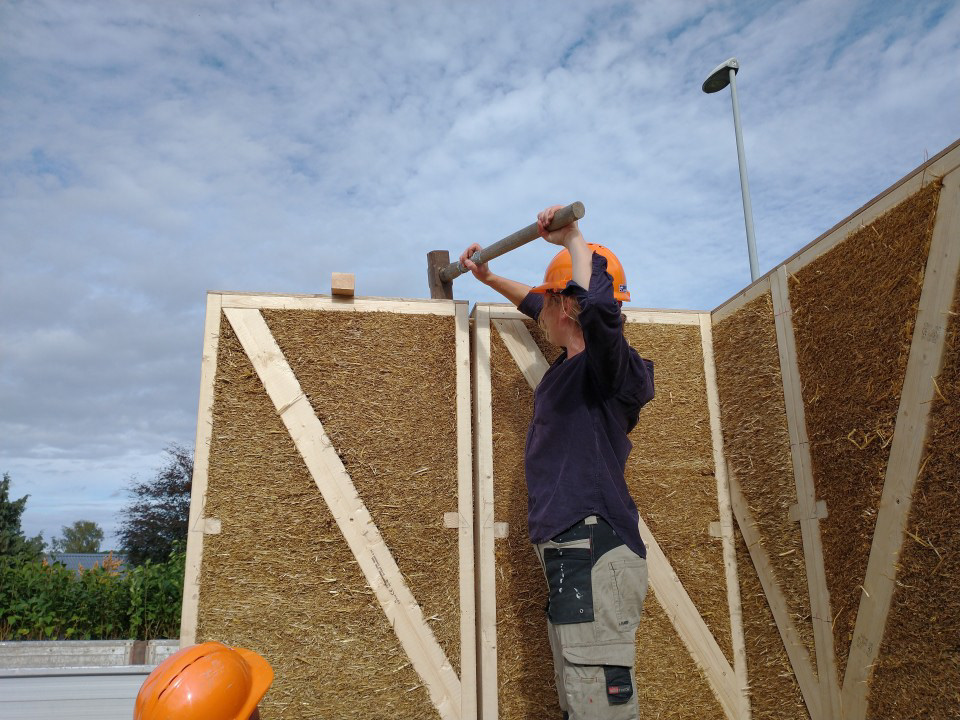 Project - Build Back Better in Albania. We were experts from Poland, Czechia & Slovakia, leading a workshop in Albania and building a pavilion in 3 days out of natural materials at a school in Albania.